Prior to moving to the foreign land I now live in, I read about expat wives.
I read about their maids and their drivers.
I read about how they filled their time with shopping and the spa and expensive vacations.
I read about women that became alcoholics or drug addicts from boredom.
Wow what a picture!  …Expat wives sounded spoiled, pampered, snooty, lonely and sad.
I didn't read anything that highlighted their brilliance, their ability to adapt to change or how critical their role is in providing stability for their husband and children.
I didn't read anything that highlighted the variety of situations they have had to navigate and how they were tested or how they grew stronger.
I didn't read about their wisdom, their compassion or their grit.
But oddly enough every contact I made with experienced expats prior to my move was positive.  Complete strangers offered advice, encouragement, pictures, stories, recon, support, and hope.
In my first week here we had dinner with another couple that has moved 9 times in 12 years to 6 different countries.  Prior to becoming expats her background was in HR.  Immediately I thought of how often HR and hiring mangers frown on hiring people that have been out of the workplace for any period of time.  And then I thought about:
How often executives and hiring managers have told me that the biggest challenge to growing their organization is people.  …

AND how often I've watched those same people pass up great candidates because they aren't mining for towering strengths in uncommon packages.

How many organizations are in the midst of change and struggling.
How Marcus Buckingham and Curt Coffman taught me to mine for, develop and unleash strengths in people.   …And how those lessons helped to transform an under-performing group of individuals into a high performing team that exceeded all of their goals and lead multiple company-wide organizational development projects.
So today I'm launching a new series about "The Real Housewives of Expat Men!"  
Partially to take you on an adventure.
Partially to honor the women I've met.
Partially to encourage HR and Hiring Managers to dig deeper to uncover the strengths of their applicants.
Partially to highlight a unique population that could help any organization become more change ready.
And partially to help global organizations discover opportunities to serve their expats at a higher level.
The women in these stories are ordinary women that never dreamed they would live this life.
They've navigated life in countries where they don't speak the language, where they can't identify the food in the grocery stores. They've dealt with life-threatening medical emergencies and been evacuated out of countries in crisis.
They've become highly skilled at adapting to extreme change and at problem solving.
Their normal doesn't look normal to anyone else.  (But then again whose normal does?)
The benefits?
The globe is no longer just a big round map, it is filled with the color of people and places, pictures, memories and learning's.
In every case these women emphasize that their families are closer.
And when they are not packing, unpacking, and helping their children and husband navigate something else that is completely unknown – they just may be rewarded with a great vacation!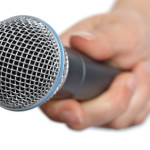 If you have specific questions for these women you are welcome to post them below.
If you are an expat wife and have a story you'd like to share please send me an email.  gegelmanjc@gmail.com
On Friday the 24th of January you get to meet them!  Until then, check out the posts below and think about who you know that has some extraordinary skills that may be hidden under a bunch of assumptions….
Uncommon and EXTRAordinary Agents of CHANGE is a post from: Simply Understanding Blog by Giana Consulting | Change Begins With Me
The post Uncommon and EXTRAordinary Agents of CHANGE appeared first on Simply Understanding Blog by Giana Consulting | Change Begins With Me.